Traveling on dirt roads is especially rough on your tires - rocks are everywhere
Usually we are pretty good in avoiding those obstacles with our front tires.

However, we are not so talented keeping harm away from our rear tires, especially the right rear. They get scuffed, scraped and bruised easily.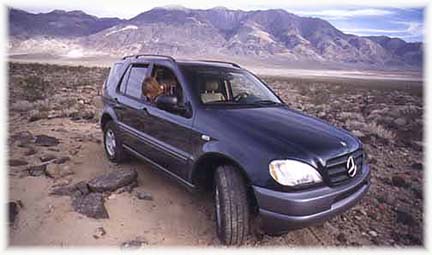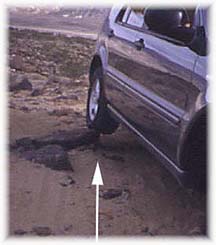 Unfortunately, bruised tires go flat and leave you stranded.
Please make every effort to save your tires and guarantee a safe trip for all of us.
There is NO source for replacement tires in the Death Valley area.

For sidewall punctures i highly recommend to carry a puncture kit
There are two methods to save your tires:
A. Always keep tire sidewalls clear from any obstacles.
B. Place the tire's tread area intentionally atop obstacles.