Breakfast starts at 7.00 am

Plan is, to leave 8.00 am sharp, we have a very full day ahead of us.

Start will be on pavement. Plan is, to drive down Titus Canyon - a truly breathtaking drive on a moderately easy dirt road.

After a brief stop at Ubehebe Crater a long dusty dirt road will take us north. You will get to hate washboard roads.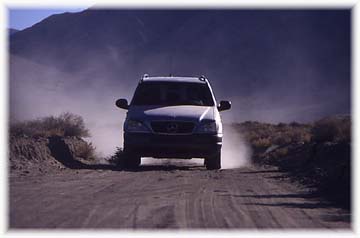 We will get to teakettle junction and the following picture tells you why it was named Teakattle Junction.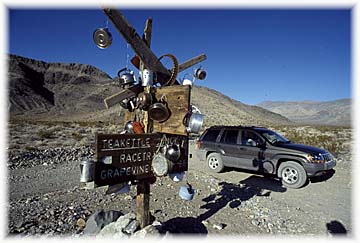 The Racetrack has a stunning new display of "moving rocks". We'll get there in the afternoon with good light for photos. Some indicate rather bizarre movement: long straight shots for 50 yards or more followed by immediate returns. Everybody can witness the evidence of the moving rocks, however, nobody has ever actually seen them moving
.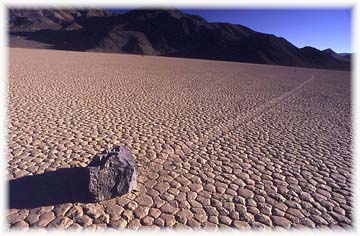 Plan is, to drive Lippencott Mine Road down to Saline Valley - in case this nasty road is impassable (you never know - and there is nothing wrong with turning around) we will drive through Hidden Valley and Hunter Mountain to Saline Valley.
Lippencott Mine Road, a beautiful challenge for all four wheel drive vehicles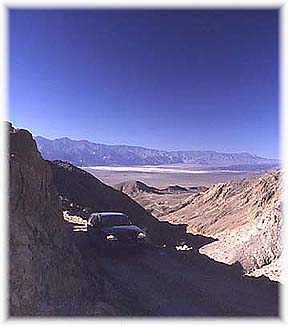 This would be our alternative route through hidden Valley - a beautiful trip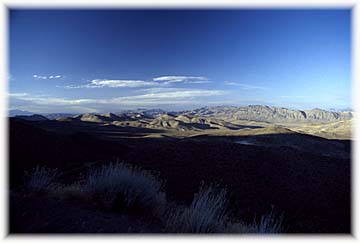 We will be camping somewhere in Saline Valley - the location depends on our progress during the day. I have several comfortable spots in mind.