In the morning we will pass the salt flats of Saline Valley and the Indian Hot Springs. Farther up the canyon are unusual Indian petroglyphs. We'll park the vehicles and hike up to that site.
The last mile before Steele Pass requires extra attention. Several sharp turns and rocks on the road will try to upset your ETS. Don't worry - I'll giude you. Close to Steele Pass is mysterious Marble Bath. It took me 12 years to find it. I was looking for a spring - but as it turned out, it is a bath tub full of blue glass marbles.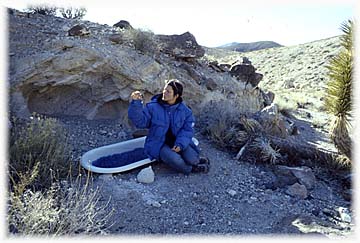 Dedeckera Canyon will lead us down to Eureka valley. At the bottom of Dedeckera is a tight and narrow spot that needs to be navigated with extra caution - the ML barely fits in. Again, don't worry - I'll guide you through. Stop at Eureka Sand dunes. They are the highest sand dunes in the Western Hemisphere. They look kinda low in this picture but they are almost 800 ft high!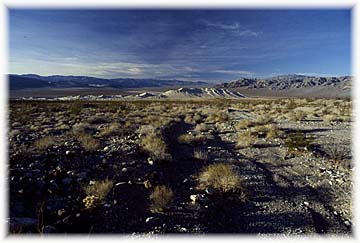 It will be dark by the time we'll get back to the highway.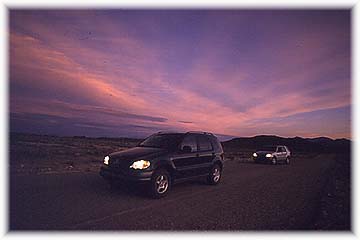 Plan is to take HWY 395 via Big Pine back to Los Angeles unless you have to take a different route home.