#2 tire damage in any desert environment is sidewall punctures from cactus and sticks.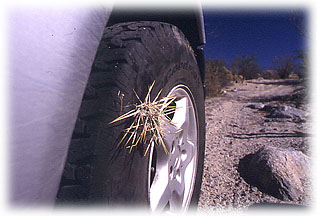 In the picture above you'll see both tire threads at once - exposed rocks and nasty cactus.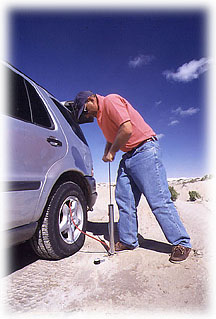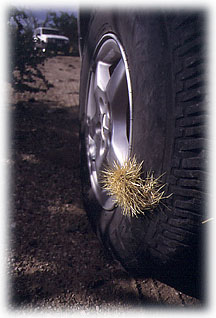 To be on the safe side you will want to carry a puncture kit and a pump. Upright bicycle pumps are cheaper and are more reliable than cigarette lighter plug in pumps.
Here is more about the puncture kit.