The rocker panel of the G is in danger when driving off-road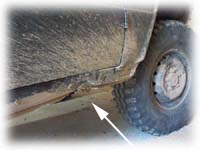 The Mercedes Gelaendewagen is an incredibly capable 4x4. However, its rocker panel ground clearance is somewhat disappointing. When driving over large rocks or other obstacles the areas right behind the front wheels are especially vulnerable.The impact damage is usually caused by too much speed and body roll (faster than too slow can be too fast). Since even the best driver sometimes makes a mistake - it is a smart idea to install protection for your rocker panels.

I would add a good looking tube with a barely visible support structure for maximum strength and minimal visual impact: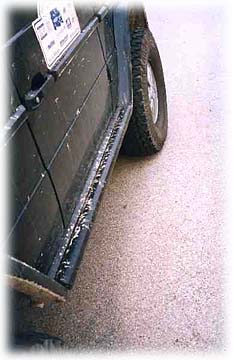 As you see below, the section with the highest impact (right behind the tire) is pretty strong due to the assembly of two sheet metal parts right there. However, additional protection is needed. By using a tube you are protecting your doors as well as your rocker panel - but you can protect rocker and the rubber molding without a tube.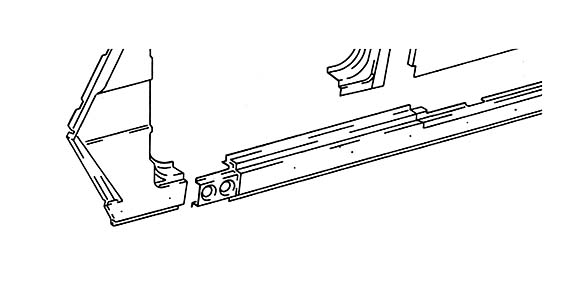 Here is another cool idea to protect the door sill proposed by a G-Wagen owner.



| 4x4abc.com | | rubicon-trail.com | | baja101.com |
| baja.com | | 4WD101.com | | JimRogers | | M-Class | | G-Class |
| oops | | |
d.