Mercedes-Benz AAV, Mercedes-Benz ML320



In November 1995 I was trying to hunt down the AAV in Joshua Tree National Park


What do you think was hidden in this trailer?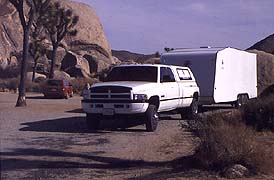 Does the M-Class have VW Beetle genes ?

| early AAV sighting story | | early AAV sighting pictures | | official AAV pictures |



Copyright © 1998-2008 Harald Pietschmann. All rights reserved.