© 1998-2005 Harald Pietschmann
Can a ML320 tackle the Rubicon Trail?
Yes, it can - but it should not!
I know the Rubicon Trail like my back yard - I know, it eats grown Jeeps for breakfast.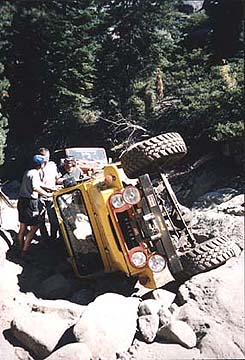 So, why did I take my ML320 on the Trail? Well, more or less to prove that SUVs have no business on the Rubicon Trail.
Since front and rear bumpers of the ML320 limit approach and departure angles - I took them off.
Since the rocker panel has very little ground clearance - I carried wooden ramps with me: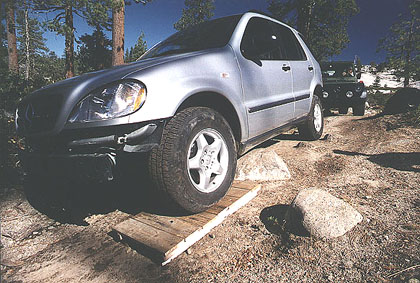 Since it is good to always have a strong friend present, I teamed up with a capable Mercedes-Benz 280GE - the ultimate 4x4. It was needed several times to pull the ML when it could not continue on its own power.